The CIAT Blog is a space for opinion on matters of tax policy and tax administration that the CIAT Executive Secretariat facilitates for members of MyCiat Community. Without the formality or strict requirements of the articles published on specialized reviews, CIATBlog constitutes a new opportunity for members of the tax administration community to express their opinion, assertions and spur exchanges.
The Blog enables a forum for the ongoing concerns of those who are always devising new ways of accomplishing things; or who wish to comment, with pride and satisfaction, on a new successful experience. It grants the opportunity of disseminating the bases for an econometric model; defending the virtues or pointing out the defects of a tax reform, or a new procedure, or a new technological application.
Overall, it is our space for our own expression.
Blog rules
Blog articles are not translated and are presented in the language in which they were written. Articles are accepted in any CIAT official language: Spanish, English, Portuguese and French.
Articles shall follow the rules defined in the site's use policy. In no case shall the Executive Secretariat censor the content of an article; it shall only verify offenses against the dignity of individuals or institutions. Articles shall be signed by their authors.
CIAT Executive Secretariat reserves the right to publish or refrain from publishing the comments to an article. Notwithstanding, it shall endeavor to publish the largest possible number of comments. Publication criteria for comments follow the same general rules as the articles. Comments are accepted in the official languages, and the language of the comment may differ from the language of the article.
Executive Secretariat staff-members are standing site bloggers. They present their opinions on generally relevant aspects regarding their own activity. The plurality of spheres and systems in which they work contribute to these experiences with different hues.
Although each Executive Secretariat official may write on any topic, in general, articles are focused on their specific areas of knowledge. The opinions and proposals set forth in the articles stand for the personal opinion of each official, and not necessarily the institutional opinion of the Executive Secretariat.
The officials on duty from the tax administrations of member and associate-member countries may participate as guest bloggers as well as the former Executive Secretariat officials and former CIAT Executive Council members.
In order to participate in CIATBlog, guests agree to publish at least four articles in the course of six months.
To participate as a blogger in CIATBlog, contact:  Publicaciones@ciat.org
Comments to articles must respect the following rules:
1. Each comment inserted takes time to appear published. This process can take up to 48 hours.
2. Comments containing insults linked to names of persons or entities, insults or slander will be deleted. The author of each comment will be held responsible for his or her own comment, but not the Blog.
3. Comments containing messages advocating terrorism, xenophobia, homophobia, misogyny, or any other extremist apology, will be deleted.
4. Comments that contain links that derive traffic to the main pages of websites, social networks, personal blogs or microblogs will not be published, nor will those that are "cut and paste" text, nor advertising or "SPAM", nor those that include content that is totally unrelated to the article in which they have been inserted.
5. Links, supplementing the commentary, to other sites will be accepted at our discretion.
6. It is not acceptable to promote, market, sell, publish and/or offer any kind of products, services and/or activities by means of or through the use of the blog comments.
Participating in this blog constitutes acceptance of these rules, as well as the terms and policies of privacy.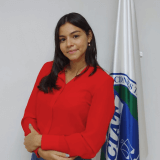 Consultant in the Directorate of International Cooperation and Taxation of the CIAT