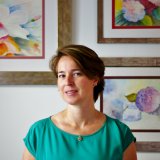 I am Spanish, licensed in Geography and History at the Universidad Complutense of Madrid. I have studied for various Master Degrees: "International relations" (Diplomatic School, Min. of Foreign Affairs of Spain); "International Economy, Foreign Trade and International Marketing" (Centro de Estudios Superiores, Fundación San Pablo CEU); "Political and institutional communication" (Instituto Universitario de Investigación Ortega y Gasset); and "Ethics and Public Policy" (Royal University College Maria Cristina-Universidad Complutense of Madrid). Additionally I have taken a course of "Expert in Social Ethics" (UNED Fundation and European Foundation for the study and reflection on Ethics).
I have held various positions in companies and Spanish foundations.
I am currently consultant for the Inter-American Center of Tax Administrations (CIAT) in Ethics and author and teacher of the course of "Tax ethics and Fiscal Citizenship".
I published, with the Foundation Engagement and transparency the document "Tax and transparency. Report of transparency and fiscal responsibility of Ibex-35 companies".