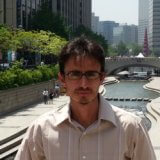 Consultant of the Inter-American Center of Tax Administrations - CIAT / Direction Générale des Impôts, Morocco
Consultant in reengineering processes and information technology; currently serving as international project collaborator and consultant (Africa, Central and South America). Born in the Republic of Ecuador, with 17 years of experience in Tax Administration in activities related to the analysis, design and implementation of projects and information exchanges.
Specializations in Information Technology and systems, project & software product management, agile development, blockchain, risk management, public and fiscal administration, cybersecurity, Public Management, Economics and digital transformation.
Latests Posts