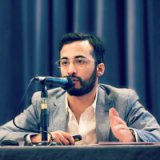 Born in Gualeguaychu, Entre Ríos (Argentina), he is a professional in economic sciences, specializing in taxation, and holds a master's degree in public finance and taxation from the UNED in Spain. He holds a Digital Business Certificate from George Washington University and a Certificate in Leadership & Team Management from the University of Barcelona.
With more than 12 years of experience in the profession, he was head of ex officio determination in the Federal Administration of Public Revenues (AFIP – Argentina).
He has also worked as a university professor in tax matters, and currently as a university researcher in economic affairs.
He currently lives in Madrid, where he has settled with the aim of deepening his knowledge in his field, as well as expanding it to other fields.
Latests Posts