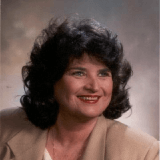 Experta en precios de transferencia
Margaret Kent is a devoted transfer pricing professional, having 30 years of  transfer pricing experience. Kent initiated the transnational blacklist system, first presenting the blacklist approach to the Brazilian tax authorities.
Kent developed a transfer pricing marketing structure for a Chilean-U.S. enterprise. She structured a deferred licensing arrangement between a Columbian company and its French parent. Kent suggested a incensing tax strategy for a U.S. company having subsidiaries in Columbia and in Malaysia.
Kent successfully defended a US transfer pricing and criminal tax audit involving a Japanese holding company that bought its products in China, shipped the goods to Mexico, and then shipped the goods to the United States. Kent formulated an umbrella safe haven structure between Taiwan and mainland China, representing Taiwan.
Kent is a fully bilingual transfer pricing expert in Spanish and English. Kent spentmany early years of her life traveling frequently between Cuba and the United States. Later, Kent attended the Instituto Tecnologico de Estudios Superiores in Monterrey, Mexico, where Kent received her MA degree. Kent is a US attorney.
Kent initiated the first transfer pricing conference in Mexico. Kent later provided transfer pricing advice to the Mexican tax authorities.
Latests Posts