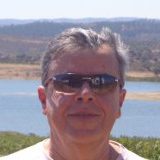 Consultant of the Department of Organization and Information Technologies (DOTI)
International Consultant in Information Technologies applied to Public Finance
Engineer, with a Master's Degree in Information Technology Management and a Postgraduate Degree in Tax Administration. He was an official of the Federal Data Processing Service (SERPRO – Ministry of Finance, Brazil), where he participated in the implementation of the Integrated Financial Administration System (SIAFI) and other systems in the area of public finances. As an Independent Consultant for the Inter-American Center of Tax Administrations (CIAT) and the Inter-American Development Bank (IDB). He led the IT component in the development of tax information and financial administration systems in different Latin American countries; he has carried out multiple assistance missions to Latin American and African countries. Antonio has published several books and articles on information technology applied to public finance. He is an external senior consultant for the company Jupiter Systems & Solutions in Angola.
Latests Posts