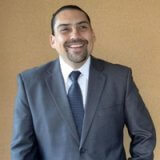 Born in the city of Quito, he is a financial engineer and holds a doctorate in international economic law. He is also accredited with several certifications in various project management methodologies (PMI, SCRUM, PITBM), in organizational change management (HCMI) and in six sigma (yellow belt).
He has directed projects in the public and private sectors for 12 years, in different fields such as process optimization, system implementations (ERPs and tax) and creation of intelligence models, investigation of tax fraud and prevention of money laundering.
He was the manager of the preparation project for the automation of the new tax core in the Revenue Service of Ecuador and currently leads the reengineering process project team for the Honduran Tax Administration.
Latests Posts