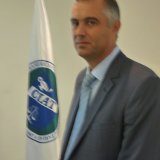 Head of Revision and Resources
I am from Argentina, I've been virtual tutor of CIAT since 2008, participating in the module IV of Tax Administration of the diploma in taxation, periods January to May 2009, April to June 2010, January-April 2015, September-December 2015 and August-November 2016. Also, I am a university and postgraduate professor and speaker.
I was trained as a Certified Public Accountant and have a degree in Business Administration, in addition I have a specialization in taxation.
I am an AFIP official since 1990, currently I work as a head of Revision and Resources.
I am author of 8 books and more than 150 publications on tax topics.
I have participated in numerous courses, among other the course on institutions and tax techniques (Madrid), IEF International Taxation, international Tax Law (Barcelona), the CIAT 2016 edition of the Transfer Pricing course, seminar on collections and recovery – Cartagena – CIAT, Symposium on Tax Reform- Chile – Seminar of Analysis of Registry San Cruz de la Sierra – CIAT, Seminar on Transfer Pricing (Montevideo).
Latests Posts