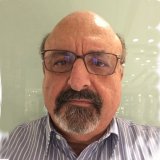 IT Consultant Applied to Tax Administration
Engineer, graduated from Escola Politécnica da Universidade de São Paulo, post-graduated in Business Administration from Fundação Getúlio Vargas do Estado de São Paulo and Systems Engineering from COPPE – Coordination of Post-graduates Programs UFRJ – Federal University of the State of Rio de Janeiro.
He was an employee of Companhia de Processamento de Dados do Estado de São Paulo – PRODESP, an agency linked to the Finance Secretariat of the State of São Paulo, and of the Federal Service of Data Processing – SERPRO, and agency attending the Brazilian Ministry of Finance. Information Technology Consultant for International Technical Cooperation projects in the Tax Area and Projects for Modernization of Tax Area Systems in several states of Brazil conducted by CIAT. He has been also a computer advisor to the Energy Research Company – EPE, a company linked to the Ministry of Mines and Energy of Brazil.
Latests Posts