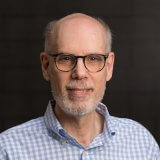 Professor of Business Economics and Public Policy
Is the Paul W. McCracken Collegiate Professor of Business Economics and Public Policy at the Stephen M. Ross School of Business at the University of Michigan, and Professor of Economics in the Department of Economics. He also serves as Director of the Office of Tax Policy Research, an interdisciplinary research center.
He is the author of several books, among them Taxing Ourselves: A Citizen's Guide to the Great Debate Over Tax Reform (with Jon Bakija), which has gone through five  editions and been translated into Chinese and Japanese; Tax Systems (with Christian Gillitzer); and Taxes in America: What Everyone Needs to Know (with Leonard Burman). Most recently, in 2021 he co-authored with Michael Keen Rebellion, Rascals, and Revenue: Tax Follies and Wisdom through the Ages.
Slemrod was the president of the National Tax Association in 2005-2006 and was president of the International Institute of Public Finance from 2015 to 2018. In 2012, he received from the National Tax Association its most prestigious award, the Daniel M. Holland Medal for distinguished lifetime contributions to the study and practice of public finance.  From 1992 to 1998, Slemrod was editor of the National Tax Journal and was co-editor of the Journal of Public Economics from 2006 to 2010.
Latests Posts