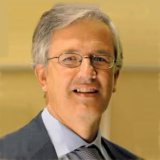 He is an economist and Inspector of Public Finances. For 25 years he has held managerial positions in the Spanish Tax Agency, notably: Director General of Tax Management, Director of Planning and Organization, Director of the technical Cabinet of the Agency, Deputy Director of censuses and computer coordination, etc. He has represented Spain in different international organizations and in many international meetings.
Currently, in collaboration with international organizations (Monetary Fund, IDB, etc.), he participates in technical assistance missions in various countries and teaches courses and seminars.
He is a professor of the IEF, has taught courses and seminars in many countries of Europe and America, collaborates with several universities in Masters and postgraduate degrees and has published multiple articles and works.
Latests Posts