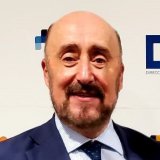 Professor of Latin American Tax Systems of the Official University Master's Degree in Public Finance and Tax Administration (UNED, IEF, AEAT, CIAT).
Project Coordinator at the Federal Administration of Public Revenues (AFIP) of Argentina.
He has consulted for various international organizations (CIAT, UNDP, WB, IDB, ECLAC, etc.). He is the author of numerous publications in America and Europe.
Latests Posts