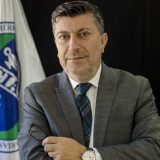 Francisco J. Beiner, Chilean, Bachelor in Public Administration, Faculty of Economics and Administration, University of Chile.
He is Director of Institutional Management and Operations at the CIAT Executive Secretariat, where he joined by international call the position of Regional Manager of Technical Cooperation Projects for the formulation and management of projects to strengthen the Tax Administrations of several CIAT member countries.
In Chile, he served as Deputy Director of Tax Inspection of the Internal Revenue Service; Chief of Cabinet of the National Director in the same Service; Deputy Director of the Sectoral Office of Planning and Budget of the Ministry of Justice; and Project Officer in the International Technical Cooperation Division in the Ministry of Planning.
He was a professor of Fiscal Economy at the Faculty of Economics and Administration of the University of Chile; and of Financial and Budgetary Administration at the School of Public Administration of the Central University of Chile.
Latests Posts