Vinicius Pimentel de Freitas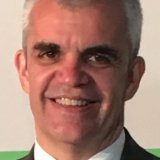 Vinicius Pimentel de Freitas
Head - International Electronic Invoicing Coordination
Nationality: Brazil
Current position (since January 2019): Tax Auditor of the State of Rio Grande do Sul (Brazil) and Coordinator of the Brazilian Electronic Invoice programs.
Last professional experiences:
Head of the International Coordination of Electronic Invoicing Projects at the Inter-American Center of Tax Administrations (CIAT), in Panama (from September 2016 to January 2019).

Participated in the implementation of national electronic invoicing programs in Angola, Bolivia, Brazil, Colombia, Ecuador, El Salvador, Guatemala, Panama, Paraguay, Kenya and Kyrgyzstan.

Coordinator of the Brazilian program of Electronic Tax Documents from 2008 to 2016.

National Leader of ENCAT's Technical Group for Simplification of Accessory Tax Obligations, from 2015 to 2016.
Selected publications:
Electronic Invoice – Strategies for Implementation

Electronic tax note reduces costs for the taxpayer? (A comparative study between NF-e and fiscal notes on paper)
Invoices and Electronic Documents, in ICT as a Strategic Tool to Leapfrog the Efficiency of Tax Administrations

The Integration of Tracing Technology with Electronic Tax Documents, in Factura Electrónica en América Latina

E-invoice profile (Brazil), in e-invoice in Latin America
Translator for Portuguese: Handbook on Tax Administration, by Matthijs Alink and Victor van Kommer
Latests Posts