EI: It is too late for new technologies?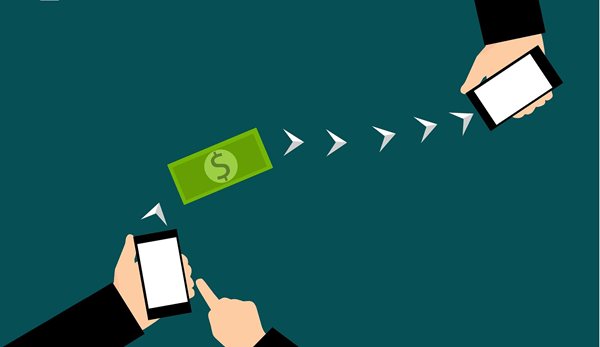 Time is relentless, and every minute brings innovations. Even if Moore's Law is still valid to this day, there are already news of quantum technology computers potentially commercial.
But I do not want to deal with the issue of hardware technologies, even if these are extremely important for what I want to discuss.
We are witnessing more and more countries introducing their standardization models on the issue of electronic invoices (EI), as are the examples of Bolivia and the United States ( Todd Albers in Exchange Summit America, next May ).
Until a few years ago, we always had a doubt about which technology would be adopted by the next country to embark on the train of national standardization of electronic invoices. The reality shows us that this question did not materialize, as we observe a virtual exclusivity of XML formats, signed using  asymmetric keys technologies , and transmitted by web services .
But this almost unanimous formats and technologies do not mean interoperability, quite the opposite. The standards are national; even countries that have adopted an international standard, such as Peru and Colombia, have adaptations to national regulations that deviate from the path of a potential target (desired?) of international interoperability.
The existence of national standards is extremely positive, they strongly propel the e-commerce in all its aspects, preventing the possibility that large vendors groups or buyers dictate their own standards in their supply chains, forcing the smaller ones to adapt, if they want to buy from, or sell, to these big chains. Another important point is that the national standards allow significant savings for buyers, which may reach 75%, according to a survey conducted by the Chamber of Commerce, Industry and Agriculture of Panama .
Finally we reaching the title of this reflection, I draft it here slightly differently: is it that is no longer time to use other technologies in electronic invoicing?
I am personally convinced that, even if more positive aspects can be listed in the formats that have been there for five, ten, fifteen years, not only in Latin America but in other parts of the world, the development of the technology today allows us to think of other ways to register efficiently and effectively the economic facts, with potential effects on their commercial, financial and tax aspects.
The invoice, and the electronic invoicing in particular, is only an instrument that can record those facts, so that all those involved in the operation can fully exercise their rights, both the private entities as parties of a commercial transaction, and the public authorities with responsibility/duty to supervise the operation, even if it is only a few aspects of this operation.
And along with this thought is a question that is no longer new, it was asked last year, or perhaps before: in ten years, will we still use invoices?
The answer is yes, of course there will be invoices, but there will be other ways to reliably record the economic events. Logically, most readers have already noticed that I mean the blockchain technology.
This technology is not new at all, it has already many years, but what is observed in the recent past, especially the last couple of years, is a virtual explosion of new applications with this technology, including – yes, to record business transactions, and especially facilitating the different and changing registries related to logistics in transnational trade.
Which brings us back to the title question.
Here the problem is not that there is no technology, such applications are ready for use, or those who want to use them: when we enter the legal territory, we find that, on the one hand, it is desirable that the registration of the transaction has legal effects for other people and not only for the seller and buyer, and on the other, that this record must also produce effects on the government field, especially the tax field.
Together with solutions to these issues, there is concern with the stealth of records, since the aforementioned technology of quantum computer has the potential to render ineffective the protection of elliptic curves of records in a blockchain … but this issue is long enough to deserve a whole separate post.
In my view, we have already the sufficient technological and legal conditions to have electronic invoicing enforceable for all purposes using blockchain technology – or, at least, in many countries the necessary and sufficient maturity for this is there, both in the technology topics, as in the legal field.
Which country will take the lead on this path?
666 total views, 1 views today
Disclaimer.
Readers are informed that the views, thoughts, and opinions expressed in the text belong solely to the author, and not necessarily to the author's employer, organization, committee or other group the author might be associated with, nor to the Executive Secretariat of CIAT. The author is also responsible for the precision and accuracy of data and sources.