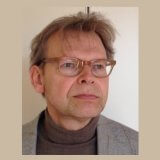 Is an independent tax counsel specializing in international tax compliance and controversy. He assists corporate clients as well governments. As tax treaty consultant he has worked for various international organizations including OECD, United Nations, and IMF.
He is visiting Professor at the International Tax Centre (ITC) Leiden, and at the University of Amsterdam School of Law.
He served the Netherlands Government as tax treaty negotiator, as Competent Authority in tax treaty matters, as prime litigator in tax treaty and EU law cases before the Dutch Supreme Court and the Court of Justice of the European Union, and as delegate to the OECD Working Party No 1 on the Model Tax Convention and member of its Steering Group.
He chairs the TRIBUTE organization, an independent, global initiative of leading experts in international taxation, which seeks to spread awareness of tax arbitration and tax mediation among the global tax community and avails experts for appointment as arbitrator, mediator or technical advisor in disputes on tax treaty or cross-border tax issues.
Latests Posts