Fernando Peláez Longinotti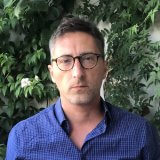 Fernando Peláez Longinotti
Consultant expert in Tax Expenditure research
Fernando Peláez collaborates as a consultant for CIAT in various topics related to collection statistics, evasion studies and tax expenditures, as well as a teacher of the Course on Tax Estimates of this institution.
He is a Public Accountant in Uruguay, all his training was made in the national system of public education of his country. He has a Masters in Tax Administration and Public Finance from the Institute of Fiscal Studies / UNED and has directed his training towards study and research in matters related to the design and evaluation of the tax system.
He currently directs the Department of Economic-Tax Studies of the General Tax Directorate (Uruguayan tax administration). This area is in charge of the projections and monitoring of the national tax collection, the analysis of the performance, the impact examinations of the reforms or adjustments that are proposed to the system, as well as the preparation of evasion and expenditure studies, among others. In the academic field, he is a teacher in the Master's Degree in Taxation at the University of the Oriental Republic of Uruguay, where he is responsible for the subject Design and Evaluation of Tax Systems.
Latests Posts