José Luis Galindez Narváez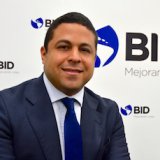 José Luis Galindez Narváez
My name is José Luis Galíndez Narváez (Nationality: Venezuelan); I have more than 10 years of experience in Transfer Pricing. Currently, I work as external consultant in the General Revenue Directorate of Panama, providing technical assistance to the Tax Administration in the practical implementation of the Transfer Pricing regime since 2015.
I have a Master's Degree in Corporate Tax Management of the Metropolitan University in Caracas, Venezuela and a Master's Degree in tax management from the University Paris I Sorbonne and the Paris Dauphine University. In addition, I am doing my thesis on the "Tax regime of Transfer Pricing in the hydrocarbons Sector of Venezuela" at the University Paris Dauphine.
I have served as a tutor of Transfer Pricing of CIAT, in addition to having taught classes as invited Professor and lecturer in Argentina, Bolivia, Ecuador, Costa Rica, France, Guatemala, Panama, Venezuela, and before the OECD. Additionally, I am author of various publications of IFA Latin American and CIAT.
In the past, I coordinated the audits of special taxpayers in the Tax Administration of Venezuela (SENIAT) Transfer Pricing special and I've been external consultant of the Inter-American Development Bank.
Latests Posts