Workshop on Improving Mining Tax Administration: Challenges of Transfer Pricing in Mining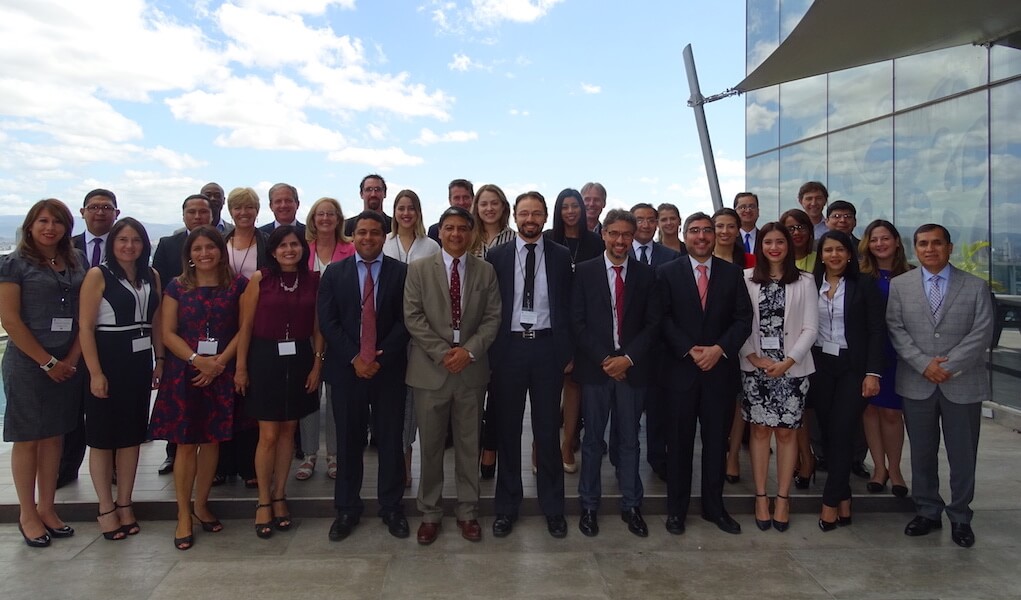 The mining sector is a great source of revenues for many countries of the Latin American and Caribbean region. The efficient management of the income from this activity may generate the necessary resources for complying with the responsibilities of the States. However, given the volume of tax transactions, amounts and features, the control of such movements is particularly challenging.
CIAT, the World Bank and GIZ organized a workshop for improving tax collection and transfer pricing in mining, which was held in Panama City, on March 21-23, 2017, for providing training to the countries on this issue, as well as an exchange scenario for improving each country's performance in the collection of income generated by this activity.
The main objective of this workshop was to improve the tax authorities' capacity for the purpose of: guaranteeing the legitimacy of their tax revenues in those mining activities carried out in their countries and that they not be reduced through transfer pricing and profit shifting. The participants in the workshop were 23 experts in taxation and mining from Argentina, Bolivia, Colombia, Chile, Dominican Republic, Ecuador, Mexico, Panama and Peru.
The conclusions dealt with highlighting the importance of mining for the countries of the region, the need for greater interinstitutional coordination between sectorial authorities and the tax administrations, the need for case studies and knowing how they were resolved; as well as to continue with these exchanges of information and experiences through the network established during the workshop.
The GIZ representatives were Mr. Jörg Wisner and Mr. Víctor A. Garzón; the World Bank was represented by Mr. Boubacar Bocoum and Mr. Javier Aguilar, as well as Mr. Dirk Arts, who is a World Bank consultant on the subject of mining; while the representatives on behalf of CIAT were Mr. Márcio F. Verdi, Mr. Alejandro Juárez and Ms. Maureen Pérez A.
The workshop was conducted by the international tax consultant, Jannette Farrell; Michael Jenkins from the Australian Taxation Office (ATO) and Bryan Maybee from the Center for Exploration Targeting (CET) of the University of Western Australia.