Course on Techniques to fight International Tax evasion and avoidance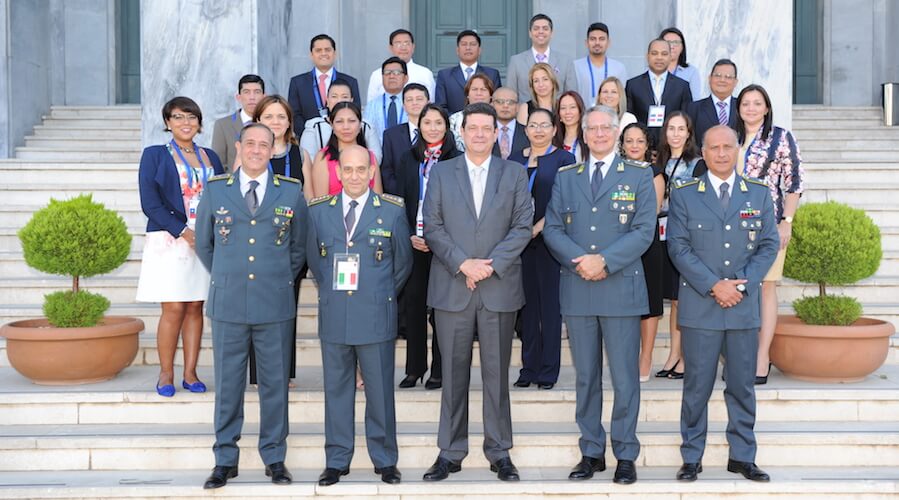 From April 17 to May 21, 2017, the virtual component of the second edition of the course on Techniques to fight tax evasion and avoidance was carried out by the Guardia di Finanza of Italy and under the auspices of German Cooperation (GIZ). The objective of the course is to disclose the main institutions of Italian and international national tax law, the techniques to fight tax evasion and tax avoidance and the modalities of horizontal cooperation between collateral agencies.
The course was attended by 12 countries and 31 participants from the tax administrations of Latin America, and the face-to-face component was held at the School of the Financial Economy Police of the Guardia di Finanza from July 3 to 14, with the cooperation of Germans instructors.
During the face-to-face phase, various issues related to the prevention of tax evasion in different areas were treated, in particular, international control, models of prevention and fight against tax fraud, the BEPS initiative and various action programs within the framework of tax intelligence.
At CIAT, we are grateful for the cooperation of both institutions, confident that this training initiative contributes to the strengthening of the institutional capacities of the region's tax administrations, thus laying the foundations for the creation of a tax intelligence network in Latin America.