CIAT presented to the Asian countries the advances of electronic invoicing in LA – 51st SGATAR Annual Meeting – Kuala Lumpur, Malaysia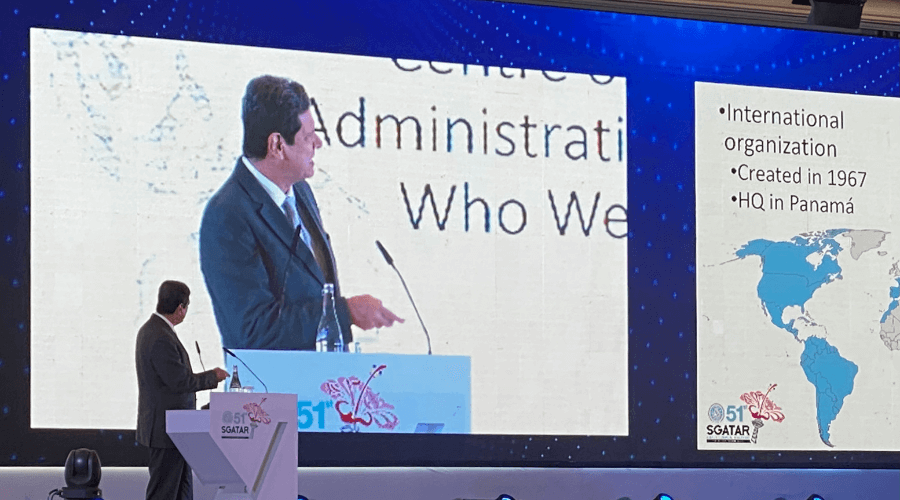 CIAT's Executive Secretary, Márcio F. Verdi, was special guest at the SGATAR Annual Meeting to present the advances of electronic invoicing in Latin America.
The presentation generated interest from Australia, Cambodia, China, Japan, Malaysia, New Zealand, Papua New Guinea and Singapore, countries with which relations were strengthened during the event.
After Mr. Verdi's presentation, the Commissioner (CEO) of the IRD of Malaysia, Dr. Mohd bin Sairi, thanked CIAT for its support in the technical visits of the Malaysian delegation to the SAT of Mexico, SII of Chile and SFR Brazil on e-invoicing.
In parallel meetings of the event, CIAT participated together with the other international organizations present there in the SGATAR Working Group for the program of medium-term activities; and Francisco J. Beiner presented a summary of the simplified tax regimes for small and medium-sized enterprises that are applied in Latin America.
603 total views, 1 views today