Successful completion of the 55th CIAT General Assembly in Guatemala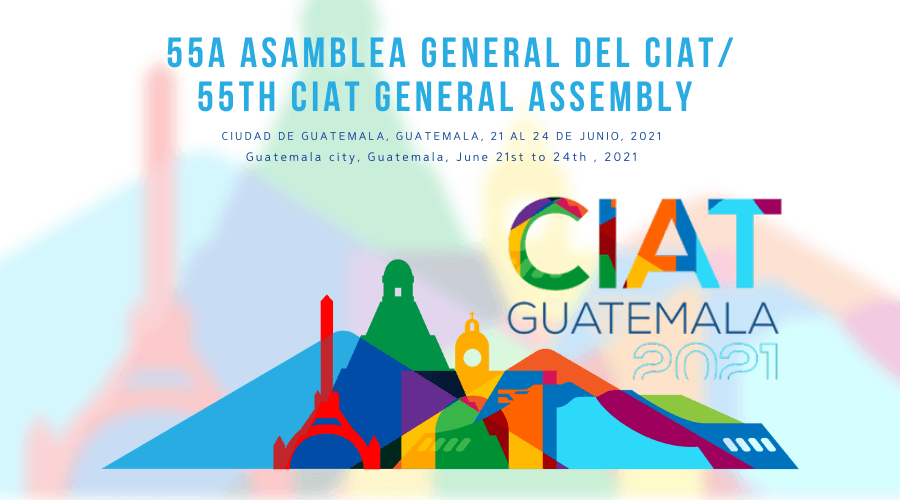 From June 22 to 24, 2021, the 55th CIAT General Assembly was held with the central theme: "Review of the basic pillars for the operation of the Tax Administration, following technological innovation in the digital economy era" in a blended modality. During these three days, high-level panelists shared with tax administration officials and special guests from other organizations.
The Assembly consisted of 3 panels with round tables and two afternoon sessions through a zoom platform with presentations of CIAT products.
During the closing of the event, Mr. Márcio F. Verdi, CIAT Executive Secretary and Chair of the NTO Executive Council invited to the next NTO World Conference, to be held in October 2021. Likewise, the Federal Revenue Administrator, Mrs. Mercedes Marcó del Pont of the Federal Administration of Public Revenues (AFIP) of Argentina, extended the invitation to the next 56th. General Assembly 2022 to be held in that country. Likewise, the Director General of the State Agency of  Tax Administration of Spain (AEAT), Mr. Jesús Gascón Catalán, from Spain, extended an invitation to the CIAT 2022 Technical Conference.
More information (presentations, technical program, among others).