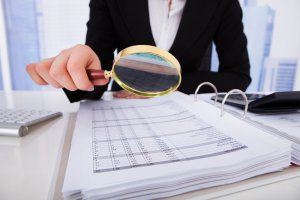 The purpose of this course is for participants to acquire knowledge and competencies; the skills, aptitudes and attitudes that are necessary for planning, organizing and carrying out audits within the Tax Administration in order to potentially increase tax revenues collected. It is currently being offered in Spanish.
It is intended for medium high and/or high level officials in the audit and examination areas of the tax administrations; as well as for economists, accountants, managers, attorneys and other professionals holding the position or functions of tax auditor.
The Training Coordination Office issues certificates of approval in physical format, to which end it is required that the participants may have obtained the course's minimum passing grade.
The topics to be covered during the course are:
Public Ethics (public ethics, rules of conduct, corruption, among others)
Tax Administration (tax systems, collection macro-process, tax models, etc.)
Fundamentals of Law (introduction to tax law, internal taxes, types of taxes, simplified systems, tax violation, avoidance, evidentiary law, among others)
Accounting Processes (TIN, financial analysis, etc.)
Social Security Taxation
Information Technology for auditors (computerized tools, electronic commerce, investigation, among others)
Managerial Skills (communication skills, leadership, strategic thinking, conflicts solution, etc.)
Customs Taxation and Foreign Trade (tax and customs systems, tax base, INCOTERM,smuggling, foreign trade, etc.)
International Taxation (international treaties, international contracts,  BEPS, transfer pricing, information exchange, among others)
Control processes in auditing (analysis, evaluation and selection, examination macro-process, NIA, working papers, investigation methods, computerized auditing, types of audit,among others)
The tutors of the modules are well- known instructors in their study areas, with training at the master or PhD level, which allows for creating an environment that facilitates the exchange and direct feedback from experiences of the countries represented by the students and teaching staff and the structuring of knowledge from a pluridisciplinary and regional approach.
We intended to establish a body of teaching staff that would reflect the international nature of the program and it is for this reason that we have Colombian, Spanish, Argentinian, Peruvian and Mexican instructors.
Eventos
Training Programs
Technical Assistance
Trainers Network
The interested in enrolling in courses must fill out the registration form and accompanied by photocopies of the following
:
University graduate or postgraduate

.

Identity.

In the case of public agents, a certificate issued by the Human Resources indicating their status within the Administration

.
878 total views, 1 views today