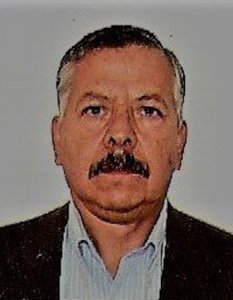 Bachelor Studies. In addition, I have a specialty in Taxation of the Autonomous Technological Institute of Mexico. I have conducted the following studies:
Diploma in International Taxation. Harvard University and Autonomous Technical Institute of Mexico.

XXIII Latin American course on international customs techniques. Institute of Fiscal Studies, Madrid, Spain.

Inter-American course on VAT. Inter-American Center for Tax Studies (ICLS), Buenos Aires. Argentina.

VIII Inter-American Seminar on Customs Valuation. SHCP and OAS. Mexico.

Graduate Degree in Comprehensive Analysis of the Customs Legislation. Technological and Superior Studies Institute of Monterrey and Center for Strategic Studies. Mexico.

Diploma in Taxation. ITAM and National Institute of Tax Training (INCAFI/SHCP). Mexico.
Currently, I work as producer and member of the Technical Committee of the National Center of Evaluation for higher education, in the technical review of General Graduation Test for the Commerce and International Business Bachelor Degree.
In CIAT I have worked as a tutor in the Customs Course, 1st Edition, as well as an advisor in the updating of the CIAT Customs Course, 1st Edition.
I have been a professor specializing in tax matters which gives the autonomous of Mexico technological Institute, the University of Guanajuato and the University of the Valley of Mexico, Cuernavaca Campus.
I have participated as speaker in diploma courses, conferences, workshops and seminars, on customs and Foreign Trade topics in Mexico, Spain, Guatemala and Costa Rica.
From April 2007 to January 2009, I was Director of operations at Intertraffic Group, providing customs and international logistics services, with offices in various cities of Mexico, Hong Kong and Shenzen, China.
For 29 years I worked in the Under-Secretary of income of the SHCP and the Tax Administration service, carrying out activities in the field of Foreign Trade and customs.
In other teaching activities, I designed the module IX, "Calculation of contributions to Foreign Trade", of the postgraduate in Foreign Trade of the Tax Administration Service (SAT)'s Virtual University.
I am a member of the Technical Committee of the AGA and legislation and consultation committees; Tariff classification; Subcommittee on resolutions and regulations; as well as the SAT process reengineering.
Likewise, am a member of the Technical Advisory Body from the Maerker AC Group Specialist Circle, and the Importers and Exporters Association's tariff classification Committee of the Mexican Republic (ANIERM).
951 total views, 1 views today