LATINDADD, the SIN of Bolivia and CIAT held the VIII Regional Meeting on International Taxation for Latin America and the Caribbean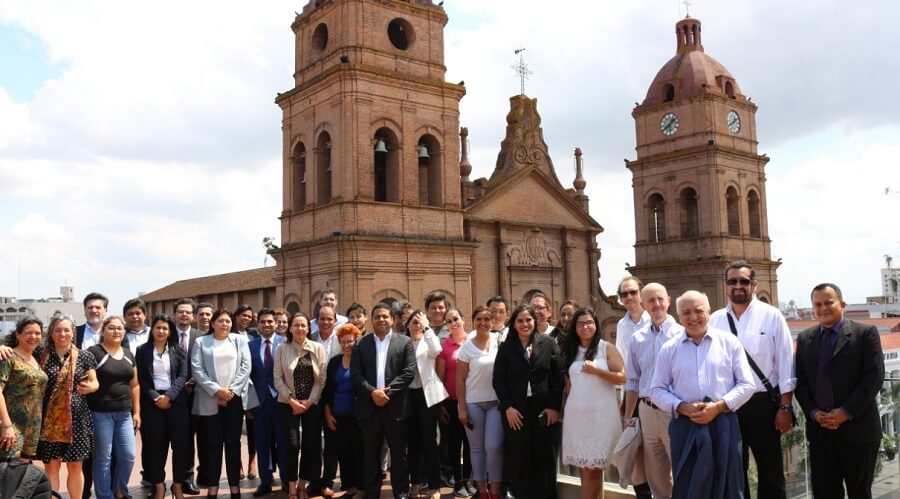 The VIII International Taxation Regional Meeting for Latin America and the Caribbean was held in Santa Cruz de la Sierra from 28 to 29 October 2019, with the participation of representatives of tax administrations and finance ministries of Latin American and Caribbean countries, international organizations and non-governmental organizations. This activity was sponsored by LATINDADD, the National Tax Service and CIAT, with the support of the Coalition for Financial Transparency, Foundations, the Latin American and Caribbean Fiscal Justice Network and OXFAM.
The objective of this meeting was to identify and share proposals for action against mechanisms used for the erosion of tax bases, exchange experiences and analyze progress in global and national reforms in the area of international taxation and to discuss and share proposals for strengthening tax administrations within a framework of regional cooperation before regulatory proposals to address tax competition, evasion and illicit financial flows.
Among the specific issues discussed are the proposals of international organizations and experiences in the area of taxation of the digital economy, recommendations and experiences regarding the allocation model of tax bases and the concept of permanent establishment, the CIAT Cocktail for the Control of Transfer Pricing Manipulation for developing or low-income countries, the corporate tax shelter index of the TJN and the elements to be considered to evaluate tax competition. Likewise, working groups were formed with the purpose of generating conclusions on the need to add topics to the BEPS Action Plan, the feasibility of effectively addressing in the medium term the recommendations of the BEPS Action Plan for the countries of the region and the impact of the proposals to tax the digital economy in the regional context.
This initiative has allowed us to capitalize on conclusions from previous meetings and discuss new ideas.
900 total views, 1 views today