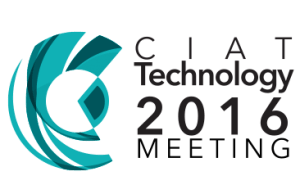 On October 10 to 12, 2016, in Miami, the Inter-American Center of Tax Administrations – CIAT and its member countries will hold their first "CIAT Technology Meeting" focused exclusively on the best technological practices and their implementation in the global tax market.
The initiative is a response to the request by the CIAT member countries for an event focused exclusively on how technology can improve and facilitate greater effectiveness and efficiency in tax administration. The CIAT Executive Secretariat has therefore decided to organize this global event, dedicated precisely to this topic.
The event will offer presentations and exhibits by industrial leaders from technological fields. Directors of Information, specialists, Tax Administrations officers from CIAT member countries and other members of the industry who share experience in consultancy and products with tax administrations will also attend. In addition, CIAT experts in charge of coordinating technology projects implementation with member administrations will also participate.
For more information interested participants may contact:
Socorro Velázquez ( svelazquez@ciat.org)
Raul Zambrano ( rzambrano@ciat.org).
Interested sponsors/vendors should contact:  Keith Biersner keith.biersner@tbgevents.com