CIAT participated in the cycle of EUROsociAl+-SISCA-SE-COSEFIN Web Forums on Tax Policies in response to the social impact of the COVID-19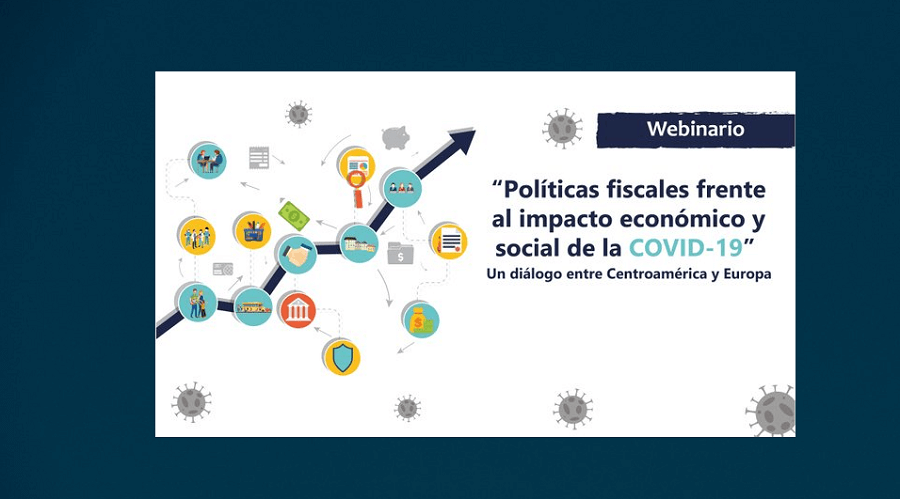 On May 7, 12 and 14, 2020, the cycle of Web Forums "Fiscal Policies in the face of the economic and social impact of the COVID 19" took place, organized as part of a nucleus of virtual meetings whose objectives were to share possible solutions to the situation imposed on us by the pandemic caused by the Covid 19 from different points of view and to discuss the future consequences once the health emergency is over. This series of web forums was organized by the Secretariat for Central American Social Integration (SISCA) and the European Union Programme for Social Cohesion in Latin America (EUROsociAL+), with the collaboration of the Executive Secretariat of the Council of Finance Ministers of Central America, Panama and the Dominican Republic (SE-COSEFIN).
The CIAT Executive Secretariat, represented by Mr. Marcio F. Verdi, Executive Secretary, played an active role on Tuesday, May 12. On that occasion, he discussed the idea of a new fiscal pact, counter-cyclical fiscal policies, and the new role of the public sector in the recovery. He also discussed the medium- and long-term fiscal policies needed to overcome the health emergency and the transition to the economic and social recovery phase.
Likewise, Mr. Isaac G. Arias E. participated in the session of Thursday, May 14, whose main topic was fiscal and financial cooperation in middle-income countries, where the role of international financial and fiscal cooperation to support the countries most affected by the COVID-19 crisis was addressed, as well as the specific problems of middle-income countries.
Between 90 and 100 people from various European and American organizations took part in the cycle.
The main conclusions of the Web Forums cycle will be shared soon.
The CIAT Executive Secretariat congratulates and thanks the EUROsociAL+ Program and the organizers for the initiative.
822 total views, 2 views today