CIAT participated in the Annual International Conference of IOTA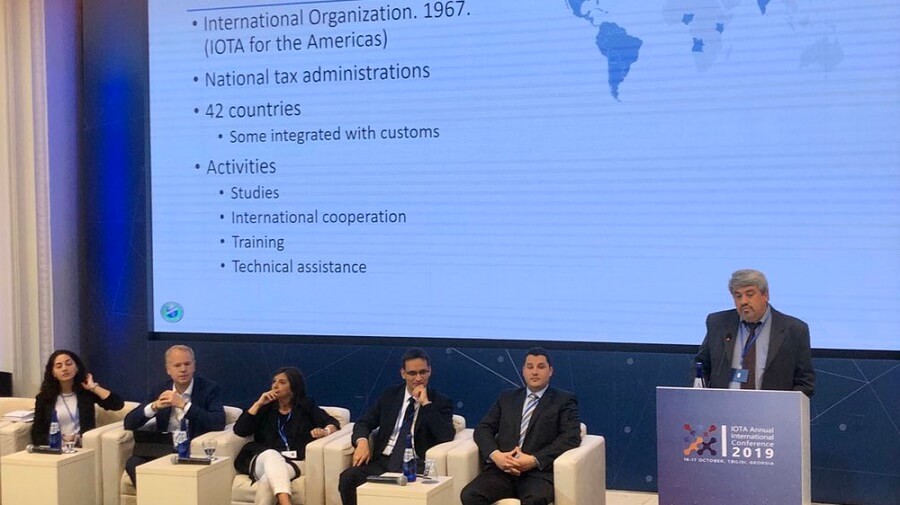 The IOTA Annual International Conference was organized by the Georgia Revenue Service from October 16-17, 2019 in Tbilisi, Georgia.  This event focused on technology topics, including a showroom of successful solutions used in tax administrations.
More than 150 participants, including senior tax officials, representatives of international partner organizations, companies, academia and journalists have been attending the IOTA Conference.
On behalf of CIAT, the Director of Technical Assistance and ICTs, Raúl Zambrano, participated as a speaker in session 3.1 Electronic transactions and real-time reporting systems with the topic: Electronic Invoicing in Latin America. Compliance and implementation.
1,110 total views, 2 views today