ICAP strengthens cooperation with the Inter-American Center of Tax Administrations in Panama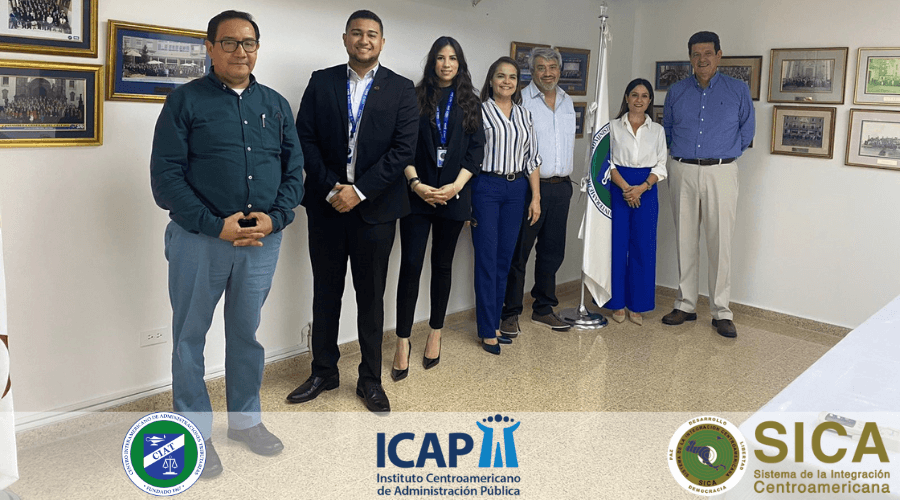 The Central American Institute of Public Administration (ICAP, by its acronym in Spanish) met with the Inter-American Center of Tax Administrations (CIAT), an international organization that provides technical assistance for the updating and modernization of tax administrations, with the mission of strengthening the competencies and capacities of the States and institutions through their human resources, the modernization of public entities and support for Central American integration.
The meeting discussed the possibility of developing a joint auditor training program for Panama and Central America and emphasized the signing of a framework cooperation agreement for capacity building and training.
The meeting was attended by Mrs. María José Castillo, Technical Director; Mrs. Miledys Monterrey, Head of the ICAP Office in Panama; Mr. Marcio Ferreira, Executive Secretary; Mr. Raul Zambrano, CIAT Director of Technical Assistance and ICT; and Mr. Alejandro Juarez, CIAT Director of Training and Human Talent Development.
In addition, ICAP extended an invitation to CIAT to participate in the Civil Service Forum (FFP) of Central America and the Caribbean 2022, to be held on September 13 and 14 in Guatemala City.
Source: ICAP
73 total views, 1 views today