Phase II of the Cuba-European Union Expert Exchange Program concludes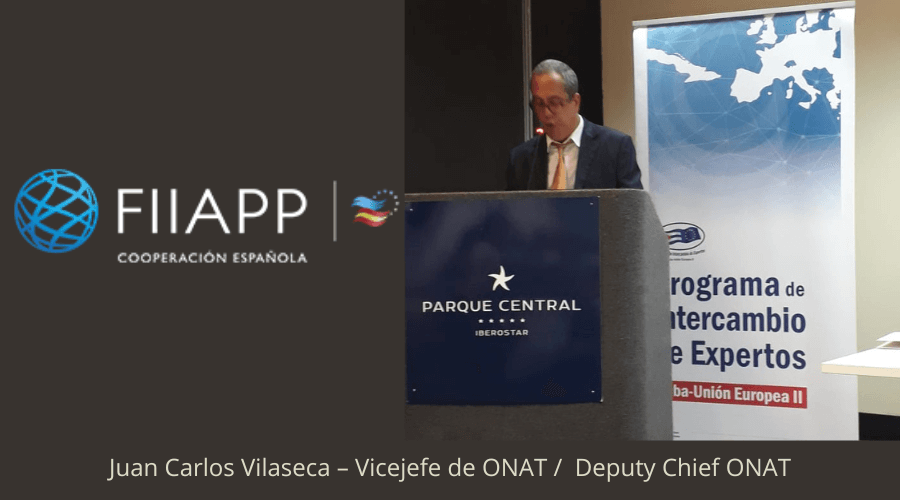 On June 17, the closing event of Phase II of the Cuba-European Union Experts Exchange Program (2016 – 2022) was held in the presence of the Ambassador of the European Union in Cuba, Her Excellency Isabel Brilhante and the General Director of the FIIAPP, Ms. Ana Terrón.
This project benefited 16 Cuban institutions, including the National Tax Administration Office.
CIAT also had an notable participation within the project, offering facilities for the participation of experts in key areas of the organization, in the electronic invoicing process, as well as the organization of the XIV Tax Seminar in 2016, and the 53rd General Assembly in 2019.
The program enabled the participation of the ONAT managers and officials in the CIAT's international events held during that period.