Course on Information Exchange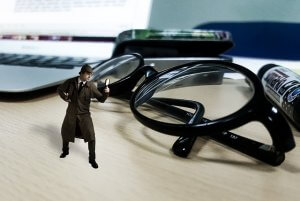 This course seeks to promote the use of international tax information exchange by tax administrations from a better understanding of the concepts, methodologies and specific practical application of this essential tool for the tax control of taxpayers operating at global level. The course is offered in Spanish and English. 
It is intended for Tax Administration officials and auxiliary officials working in the tax control areas; related technical and legal areas, as well as for those fulfilling their duties  in specialized areas responsible for international issues and in particular for the exchange of information. Likewise, it's has a duration of 11 weeks and 150 academic's hours.
The Training Coordination issues certificates of approval in physical format, for which participants have the minimum grade of approval of the course 
The course will develop the following topics:
– Lesson 1. Information Exchange within the framework of public international law
– Lesson 2. Bilateral administrative assistance in tax matters. OECD/CIAT/UN model instruments. FATCA law.
– Lesson 3. Convention multilateral assistance in tax matters and exchange of information within the BEPS action plan framework
– Lección 4. Identification of the final beneficiary
– Lesson 5. International evaluation of countries and overseas territories on transparency and international exchange of information
– Lesson 6. The organization and management of the tax information exchange
– Lesson 7. Use of information exchange in risk analysis and audit case selection
– Lesson 8. The examination function within the framework of international information exchange
Events
Training Programs
Technical Assistance
Trainers Network
The interested in enrolling in courses must fill out the registration form and accompanied by photocopies of the following:
University graduate or postgraduate.
Identity.
In the case of public agents, a certificate issued by the Human Resources indicating their status within the Administration.
732 total views, 2 views today