X National Seminar on Municipal Tax Management (SENAM)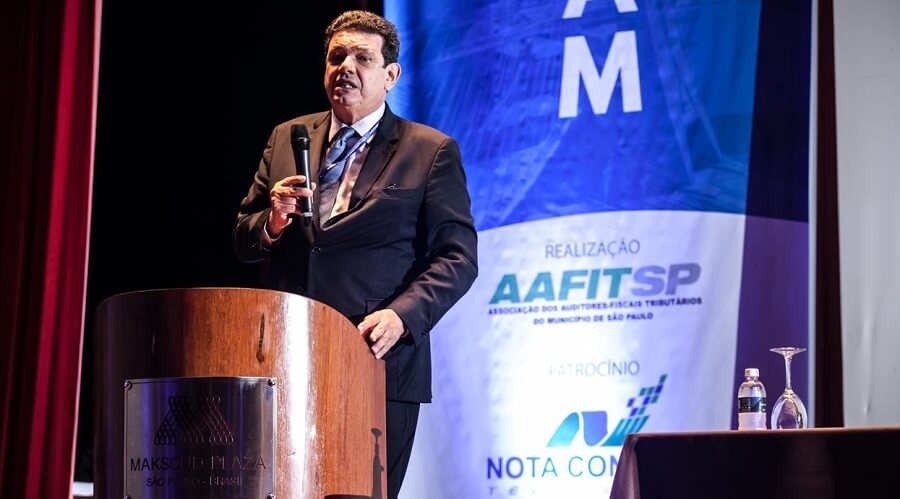 The Association of Tax Auditors of the Municipality of São Paulo – AAFIT / SP, has held from June 12 to 14, 2019, the X National Seminar of Municipal Tax Management – SENAM.
The meeting gathered about 450 participants, representing more than 100 important Brazilian cities, including mayors, Treasury Secretaries, Magistrates, Tax Auditors, Public Attorneys, Economists, Tax Scholars, National and International Academicians, including leaders of representative entities of the Industry and Trade services. In addition to the debates on the Tax Reform proposals, the event focused on the dissemination of good practices for the improvement of Taxation, Budget and Public Expenditure activities, including systems developed for these objectives, successful "cases" and relevant legal-tax aspects.
On behalf of CIAT's Executive Secretariat, Mr. Marcio F. Verdi, Executive Secretary, participated as a speaker, at the invitation of the Association of Tax Auditors of the Municipality of São Paulo – AAFIT / SP.
According to Helio Freire, President of AAFIT/ SP, "the exchange of experiences among Tax Auditors helps to disseminate best practices in Public Administrations, improving the technical capacity of the inspection, planning and control bodies".
During the three days of the event, fundamental national issues were discussed, such as the challenges regarding the new digital economy, the predominantly regressive nature of Brazilian taxation, the multiple incidence of taxes on the same basis, the "tax war", the excess of regulations, tax benefits, and difficulties in the collection of active debt, among others.
For Alberto Macedo, Scientific Coordinator of the Seminar and Technical Consultant of ANAFISCO, "SENAM was also an opportunity to discuss disruptive changes in tax systems and procedures, in addition to "cases" of success in budgetary and financial public management, and improvement in relations between public entities and taxpayers, regulating the control of taxable economic activities without reducing the innovation environments".
The need for greater autonomy for the Tax Administrations was also an issue highlighted in the X SENAM Seminar. According to the General Coordinator of the Seminar and Tax Director of CONACATE, Rafael Aguirrezabal, "the career of the Tax Auditor, which is typical of the state, due to the complexity of its attributions, possesses a high degree of excellence. It contributes in a perennial manner to the improvement and modernization of the procedures of inspection, collection and collection of taxes, combating fraud and evasion".
 See:
SENAM Institutional Video – Interviews
General video of the event
4,663 total views, 1 views today