The Secretariat of the Federal Revenue of Brazil – RFB delivers presentations to the Nigerian Delegation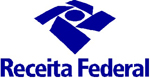 At the invitation of the Ministry of Foreign Affairs – MRE, RFB delivers presentations to the Delegation of the Fiscal Commission of Nigeria, on a official visit to Brazil.
On January 30th, themes related to collection of taxes administered by the RFB were presented by Marcus Vinícius Martins Quaresma, the Coordinator of Collection and Genilmar Fontenelle, Head of the Division of Natural Person Collection, Rural Property and Civil Construction, both form the General Coordination of Revenue and Collection – Codac.
On February 1st, Roberto Name Ribeiro, Coordinator of Economic and Tax Studies from the General Coordination of Studies, Forecast and Analysis, held a presentation on the Brazilian Tax System.
The presentations, held at the Itamaraty Palace, were accompanied by Donizetti Victor Rodrigues and Nilton Tadeu Nogueira, from the General Coordination of International Relations – Corin.
The members of the delegation thanked the participation of the RFB, stressing that the subjects of the presentations will be of great value to the improvement of the process of the Fiscal Commission in their country.
Flávio Antonio Araújo
Correspondent
Nilton Tadeu Nogueira
Dirin/Corin/RFB
599 total views, 1 views today