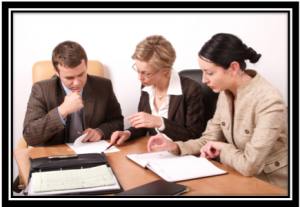 This course seeks to provide the necessary practical knowledge for developing all competencies for appropriate human resources management within the tax administration and according to the staff's capabilities. The course is offered in Spanish.
It is intended for Managers, Administrators, Directors or Heads of various Tax Administration Departments and other staff directly involved in staff management. Likewise, it's has a duration of 9 weeks and 105 academic's hours.
The Training Coordination issues certificates of approval in physical format, for which participants have the minimum grade of approval of the course
The course will develop the following topics:
– Lesson 1. The Organization's Strategy and the Human Resources Management Strategy
– Lesson 2. Employment Management
– Lesson 3. Performance Management
– Lesson 4. Development Management
– Lesson 5. Human and Social Relations Management
– Lesson 6. The Promotion of Ethics in Human Resources Management
– Lesson 7. Work organization
– Lesson 8. Management of Compensation
Events
Programas de formación
Asistencia Técnica
Red de docentes
The interested in enrolling in courses must fill out the registration form and accompanied by photocopies of the following
:
University graduate or postgraduate

.

Identity.

In the case of public agents, a certificate issued by the Human Resources indicating their status within the Administration

.
567 total views, 1 views today