CIAT participated in SAT's international workshop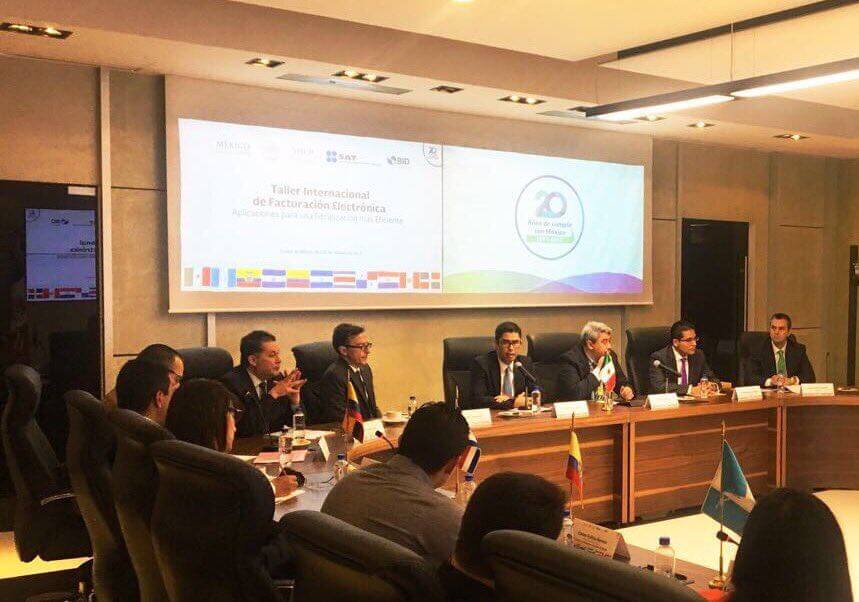 On October 30 and 31, 2017, an international workshop was held in Mexico City to provide technical assistance to countries in Latin America and the Caribbean on the use of the Invoice to achieve a more efficient control. This workshop was conducted by the Ministry of Finance and Public Credit, through the Tax Administration Service (SAT) in collaboration with the Inter-American Development Bank (IDB). It counted with the participation of tax officials from Latin America and the Caribbean.
During the workshop participants had the opportunity to share knowledge about the design, development and implementation of the scheme, using technology, in order to have better tools and a broader perspective to direct their efforts.
Mr. Raul Zambrano, Director of Technical Assistance and ICT participated on behalf of CIAT.
The IDB and CIAT promote in this type of forums the exchange of international best practices, in order to motivate the discussion on experiences and challenges faced by the tax authorities in the countries.
Source: SAT – Mexico
1,096 total views, 1 views today