CIAT Executive Council Meeting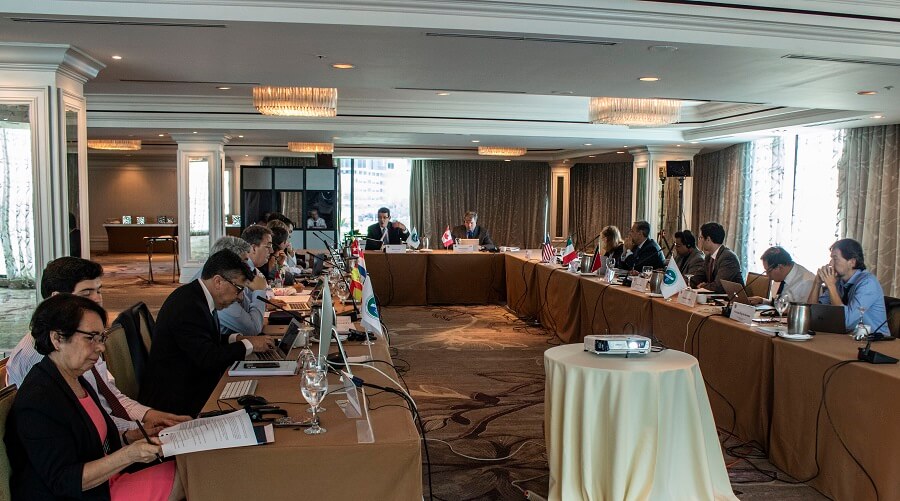 The Executive Council met on April 4 and 5, 2019 to analyze and evaluate the Preliminary Draft of Annual Operating Plan and its associated budget for 2019 – 2020 to be submitted for approval to the CIAT General Assembly that will take place in Havana, Cuba, next May. Likewise, the Council learned about the execution of the current budget and audited Financial Statements as of June 30, 2018.
The Assistant Commissioner of Canada, Michael Snaauw, chaired the meeting, with the participation of Brazil, Costa Rica, Cuba, United States, Italy, Paraguay and Trinidad and Tobago; and the participation of the Permanent Representative of Spain before CIAT, Juan Francisco Redondo, as special guest.
450 total views, 1 views today