XIV CIAT Correspondents Network meeting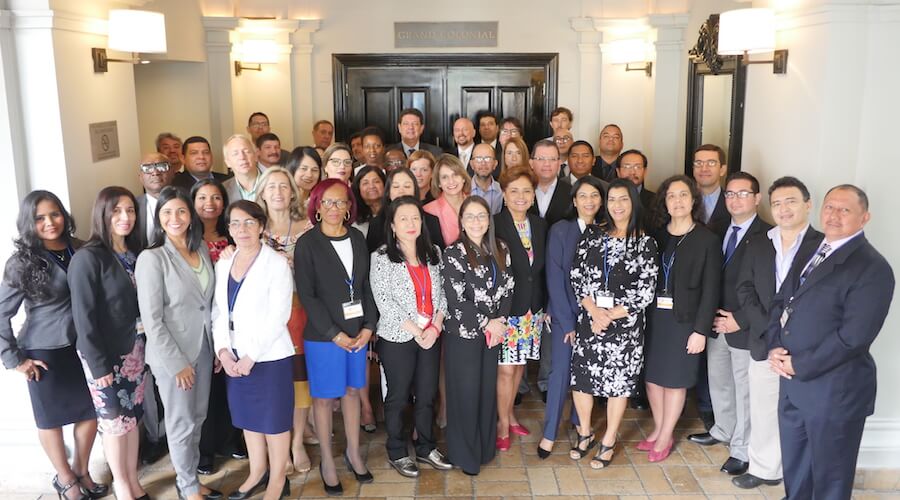 XIV CIAT Correspondents Network meeting

Panama, Panama, September 3 – 5, 2018
A significant part of the cooperation activities that are entrusted by the CIAT Executive Secretariat for the benefit of the member countries of our organization are carried out through CIAT collaboration networks formed by colleagues from our tax administrations specialized in such areas as support to tax studies, development of manuals and models, short term technical assistance, collection and information technology.
The CIAT International Network of Correspondents is formed by managerial level officials from the tax administrations of our member countries. It is a means of permanent and direct contact between the Executive Secretariat and the top management of those administrations for purposes of disseminating CIAT's institutional and technical issues, as well as for obtaining relevant information from the administration in relation to organizational or structural changes, tax reforms and/or implementation of systems and best practices.
As an important complement to the virtual relationship maintained with the Correspondents, the XIV CIAT International Correspondents Network meeting will be held at the CIAT headquarters on September 3 – 5, 2018.
The objectives of this meeting are the following:
– Make Correspondents aware of CIAT institutional and technical issues; and
– Establish personal contact among the Correspondents and between them and the    Executive Secretariat officials in order to facilitate mutual communications and ensure the development and strengthening of the Correspondents Network.