Visit of a delegation of Costa Rica to Uruguay and Spain to know the best practices of organization and procedures of the international taxation unit of Uruguay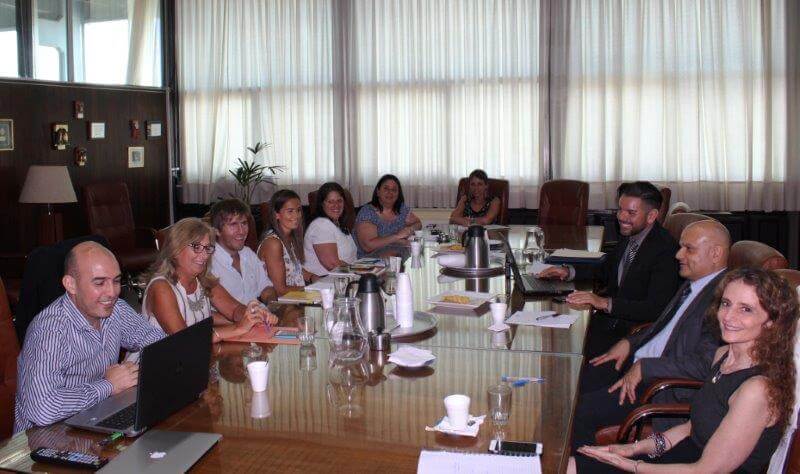 The EUROsociAL + Program is supporting the Government of Costa Rica in the implementation of the International Taxation Directorate, of the General Taxation Office of the Finance Ministry of Costa Rica, with a view to comply with the taxation commitments of the Costa Rican Process of accession to the OECD. This includes the development and entry into operation of the actions of the project "BEPS – Tax Base Erosion and Profits Shifting" of the OECD, which tries to combat tax avoidance practices at the international level.
In this framework, from January 23 to 26, 2018, EUROsociAL +, in collaboration with the Inter-American Center of Tax Administrations (CIAT), an allied entity of the Program, has organized a visit by a delegation of officials from the General Taxation Office of Costa Rica to the General Tax Directorate of Uruguay. The purpose of this visit was to learn about good practices in the organization and procedures of agencies that perform functions considered analogous.
This exchange visit, together with the one carried out from November 27 to 30, 2017 to Spain in collaboration with the Spanish Agency of Tax Administration (AEAT) and the General Tax Directorate of the Finance Ministry and Public Administrations of Spain have served to identify good practices for the reorganization process of the Costa Rican Department of International Taxation. This allows a direct approach with the best international practices in matters of organization, procedures and coordination of international tax functions.
The reform of the Costa Rican Tax Administration Directorate is, in turn, a fundamental element to meet the objectives and commitments of the process of accession of Costa Rica to the OECD, particularly in the development and implementation of the actions of the BEPS Plan by the Tax Administration.
1,771 total views, 1 views today