The dark subtleties of power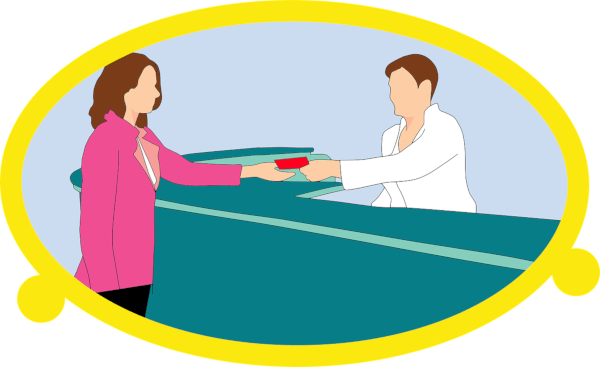 An interesting exercise which I am in the habit of doing at the end of the day is to ask myself how capable  have I been for making someone's life easier or more difficult, regardless of the reason or sensation I have obtained therefrom. I thought about it when I arrived late at the airport in one of my trips, having already checked-in and with only one bag to send. The lady to whom I requested help was emphatic in saying that I was already "breaking the rules", that the flight was already closed and I could not go on board, although boarding had not even started. I could clearly see that it was purely ill will, combined with a pinch of sadism, because she felt she could exercise some miserable power over someone, without  obtaining nothing therefrom, except for seconds of satisfaction which she could not constantly achieve if she worked with enjoyment. So as not to awaken the readers' curiosity, I could quickly solve the problem by going to another assistant, who quickly answered my question, while the other kept looking for trouble with other afflicted passengers, thereby satisfying her small doses of instantaneous pleasures.
All of this introduction serves to reflect on what we experience with dissatisfied professionals, in public as well as private administration, who act the same way, simply to feel the fascinating flavor of power over the other. In public administrations in Brazil, this becomes even more complex and strange, because people do not realize that today's boss may be tomorrow's subordinate. Nevertheless, the sensation of power is so fascinating that it may blind the people, preventing them even from reflecting  on "this HR nonsense".
There is a great longing of professionals in less strategic levels to work on these issues, out of pure already ill emotional need, due to the lack of common sense of managers in perceiving  these matters. Also, to appraise as absolute priority their virtues  and their more than overcrowded agendas before the most powerful, directly reflecting the performance, motivation, creativity and the commitment of the teams that are under their responsibility. However, all this hard work of combining a culture, should begin with strong work from above (strategic levels) downwards (operational levels), (culture from above downwards), so that the reflections of the behaviors of upper level managers may begin, although slowly, to be felt by the individuals and that there may be the sensation   that "there is light at the end of the tunnel".
However, this topic may give way to many stories. There are so many testimonies of lives, stories, victories and defeats due to the mere fact that power is good and it gives us pleasure! Is it so?
Now that it started raining I would like to see an interesting movie in Netflix: "The devil wears Prada". Good choice! Regards!
843 total views, 2 views today
Disclaimer.
Readers are informed that the views, thoughts, and opinions expressed in the text belong solely to the author, and not necessarily to the author's employer, organization, committee or other group the author might be associated with, nor to the Executive Secretariat of CIAT. The author is also responsible for the precision and accuracy of data and sources.