Maria Eugenia Torres Arenales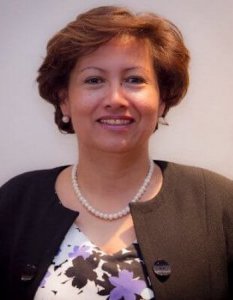 I am Maria Eugenia Torres Arenales, Industrial Engineer by profession, Administration specialist with over 20 years of experience in the Colombian Tax Administration where I worked in various positions including Collection Deputy Director, and Tax Director of the Bogotá Section.
I have worked with CIAT since 2003 as a Tax Expert, in projects of modernization of various Tax Administrations which include Honduras, Ecuador, Guatemala and Brazil. Currently I am part of the team of consultants of the CIAT in the modernization project of the Ministry of Finance – SEFAZ – in the State of Tocantins-Brazil.
I participate as a tutor in virtual training programs of CIAT since 2010, in the Tax Administration and the Administrative Collection Degrees.
I also collaborated in the elaboration of the Manual of Collection and Recovery, recently published by CIAT with the support of GIZ.
880 total views, 1 views today