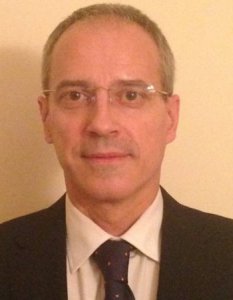 My name is Jesus Catalan Gascon, I have a Bachelor's degree in law from the University of Zaragoza (Spain). I am also a State Finance Inspector, administrator and State Auditor, Inspector of Economy and Finance services.
My current job is inspector of internal audit services of the State Agency for Tax Administration (AEAT) in Spain. I have also served as Director General of Taxation and at the AEAT as Director of the Tax Management Department, Deputy Director of the Organization, Planning and Institutional Relations Department, Permanent Technical Secretary of the Mixed Commission of Coordination, Deputy Director General of Verification and Tax Control as well as Legal Assistance and Coordination at the Tax Management Department.
I have performed several consultancies and participated in meetings and seminars in Latin America, the European Union and the OECD.
I have authored several publications, courses and lectures about tax policy, Tax Law and litigation, and Tax Administration, for the IEF and public and private organizations. I am also a professor in the official Master's Degree, tax specialization (old Masters) of the IEF.
698 total views, 3 views today