Embassy of Italy in Panama cheers 30 years of cooperation with CIAT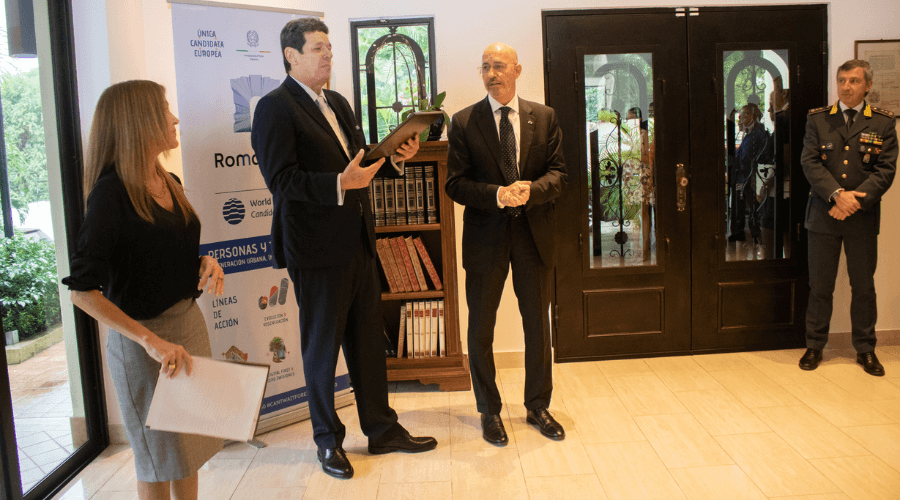 On October 26, 2022, a toast was held at the Embassy of Italy in Panama to commemorate 30 years of close cooperation in the field of taxation with the Inter-American Center of Tax Administrations – CIAT.
Italy currently maintains a Permanent Mission to CIAT, which serves as liaison between the Italian Tax Administration and CIAT and collaborates and coordinates technical assistance programs as well as training and research activities, thus contributing to promote international cooperation and the development of the administrations, intervening in all CIAT activities.
The event was attended by ambassadors and authorities of embassies established in Panama from more than 15 countries of the Americas and Europe, as well as Panamanian government officials.
It was a simple toast, which included welcoming remarks by the Ambassador to Panama, Fabrizio Nicoletti; the Deputy Minister in charge of Multilateral Affairs and Cooperation in Panama, Ana Luisa Castro; and the CIAT Executive Secretary, Marcio F. Verdi.
145 total views, 1 views today