Ecuador- Tax collection grew by 11%.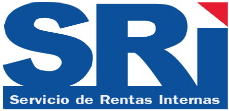 In the first semester of 2021, the Internal Revenue Service (SRI) collected USD 6,990.5 million in taxes, that is, 11% more than the same period of 2020.
The Director General of the SRI, Marisol Andrade, informed that from January to June 2021, USD 663.7 million more were collected than in the same months of the previous year in which USD 6,326.8 million were collected.