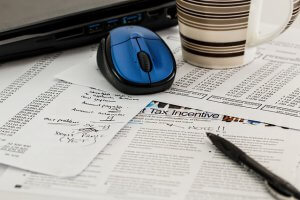 This couse seeks to present to new tax officials, the fundamentals of tax examination of a company. It also provides an extensive description of the steps to be followed in the tax examination of a taxpayer. The course is offered in Spanish and English.
It is intended for new officials in the area of examination wishing to increase their knowledge regarding the steps that must be followed in examining a company. Likewise, it's has a duration of 7 weeks and 30 academic's hours.
The Training Coordination issues certificates of approval in physical format, for which participants have the minimum grade of approval of the course 
The course will develop the following topics:
– Lesson 1. Introduction to basic examination
– Lesson 2. Review of the file and preparation of the examination plan
– Lesson 3. Meeting with the taxpayer
– Lesson 4. Examination of books and records
– Lesson 5. Conclusion of the examination
Eventos
No Results Found
Training Programs
Technical Assistance
Trainers Network
The interested in enrolling in courses must fill out the registration form and accompanied by photocopies of the following:
University graduate or postgraduate.
Identity.
In the case of public agents, a certificate issued by the Human Resources indicating their status within the Administration.
771 total views, 2 views today