CIAT participated in the "Conference on Transfer Pricing – First Experiences in Paraguay" organized by IFA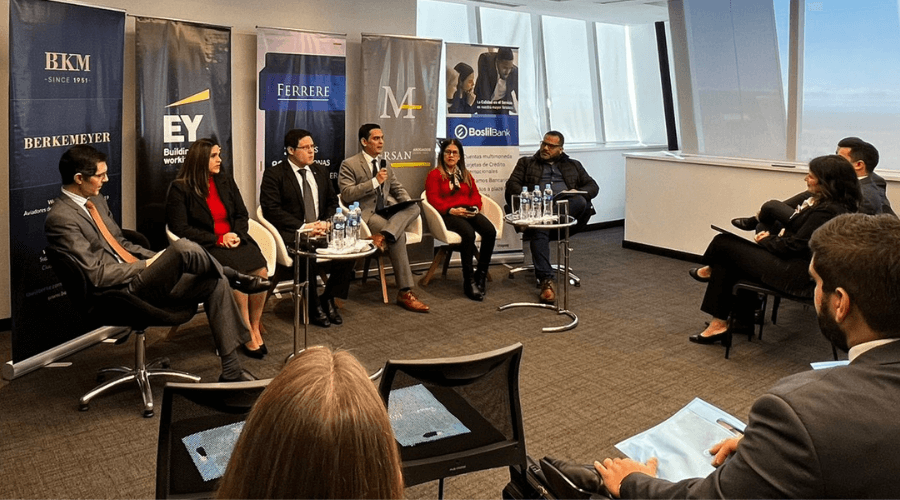 On May 18 of this year, an activity organized by the Paraguay Chapter of the International Fiscal Association (IFA) was held in Asunción, Paraguay. The "Paraguay Chapter" of IFA was recently created thanks to the initiative of professionals from the private and public sectors of the country. IFA is an opportunity to generate a technical space for discussion following Paraguay's progress in international tax matters.
The meeting had a discussion format, and its central theme was "transfer pricing". The round table was integrated by Oscar Orué, Vice Minister of Taxation of the Undersecretary of State for Taxation (SET), Lilian Román, Head of the Technical Advisory Department of SET, Gonzalo Arias, Director of Cooperation and Taxation of CIAT, Viviana Acevedo, Tax Manager of Tigo Paraguay (Millicom Group), Francisco Martinez, Internal Control and Tax Manager of Cervepar (AB InBev Group); and moderated by Manuel Fernandez, President of the Paraguay Chapter of IFA and Senior Manager of Transfer Pricing at EY Paraguay.
During the conversation, key issues related to the effective implementation of the transfer pricing rule, which entered into force in Paraguay in 2021, were discussed. In conclusion, the opening of the SET to dialogue with companies and advisors on controversial aspects, the need to develop practical experience to implement adjustments in the future, tending to simplify and/or generate certainty, the opportunity of the existence of this type of rules based on international standards to avoid double taxation, evasion and double non-taxation, among other aspects, is highlighted.
The CIAT Executive Secretariat congratulates all those who contributed to the creation of this new IFA Chapter and wishes them success.
163 total views, 1 views today