CIAT participated in the 9th LAC Forum on Fiscal Policy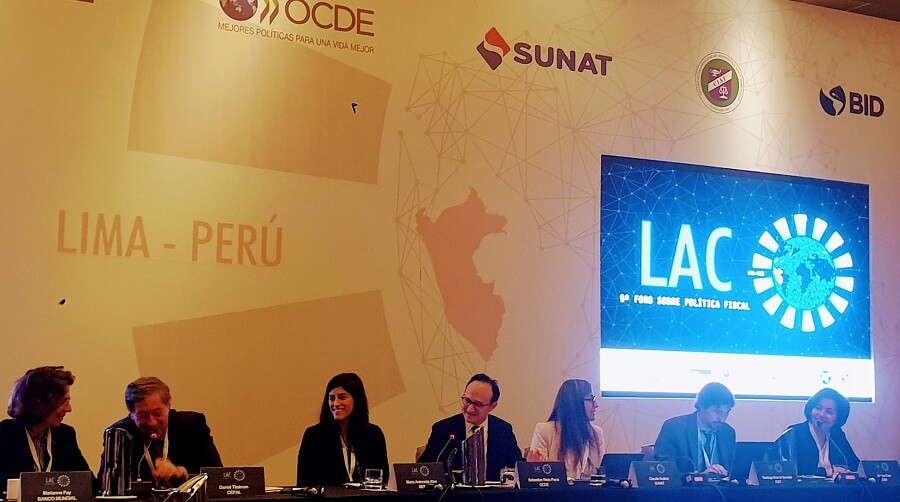 The 9th LAC Forum on Fiscal Policy, promoted by the OECD, was held from 5 to 6 November 2019 in Lima, Peru.
On behalf of CIAT, Mr. Santiago Díaz de Sarralde, Director of Tax Studies and Research, participated and presented the main novelties regarding Tax Administration, Revenues and Tax Expenditures (see presentation). The associated publications are available on the CIAT Website in the Publications section and the data can be accessed through CIATData.
The LAC Forum is an OECD regional program for Latin America and the Caribbean that seeks to promote the exchange of ideas and best practices on international taxation and tax reforms in each country, as well as to improve the efficiency and effectiveness of tax systems in the region.
1,323 total views, 1 views today