CIAT, OECD and IDB meet with Latin American and Caribbean countries to discuss progress related to Pillars 1 and 2 and evaluate cooperation actions.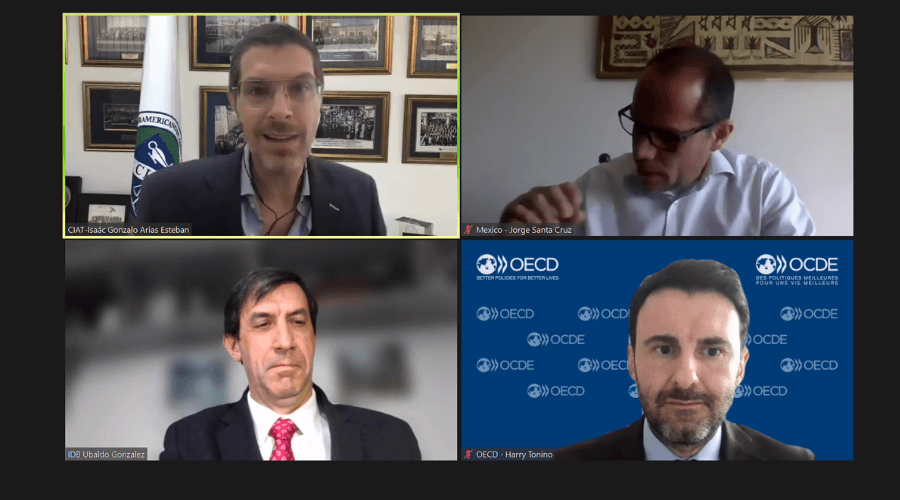 On January 27, 2022, CIAT, OECD and IDB organized a meeting where the progress related to Pillars 1 and 2, which aim to address the challenges of the digitalization of the economy, was presented.
The objective of this series of Regional Consultation meetings, which has been held since 2015, is to provide information and raise awareness among Latin American and Caribbean countries (LAC) on critical aspects of the work approach addressed by the OECD and the characteristics of the respective recommendations.
In particular, the meeting presented and discussed the results of the work conducted in the OECD's "working groups", one of the main conclusions being the need to strengthen capacity-building programs in specific areas of each of the Pillars that are most relevant for LAC countries, involving technical workshops, assistance projects and guidance for authorities to make decisions and implement the multilateral instruments and domestic regulations required for the operation of the respective pillars. In this respect, the meeting underscored the need to strengthen the support provided to LAC countries in order to generate knowledge and assess the impact that the proposals and developments related to the pillars would have on their respective economies.
The meeting was held virtually and was attended by more than 160 officials from tax administrations and ministries of finance of 27 jurisdictions in Latin America and the Caribbean, as well as officials from the sponsoring organizations.
213 total views, 2 views today