CIAT member countries and international organizations discuss innovative approach to address BEPS Pillar 1 Amount B, based on the experience of Mexico and the USA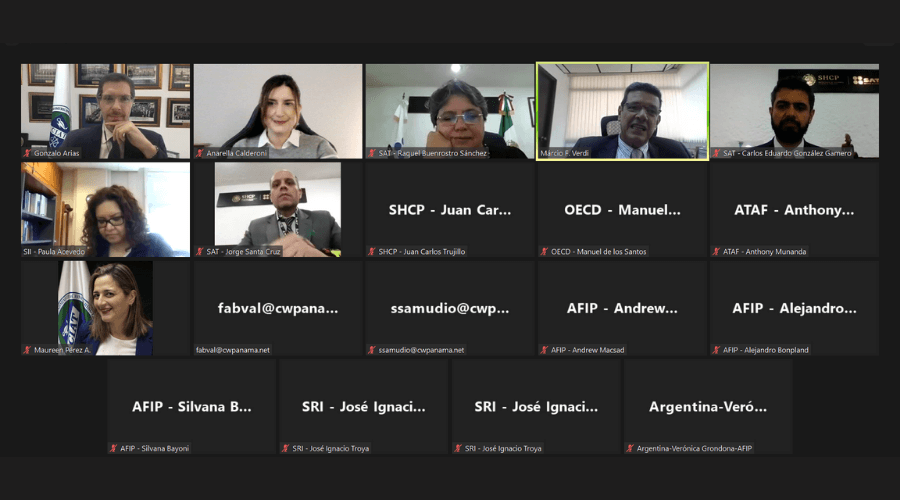 On February 25, 2022, under the auspices of the SAT of Mexico and CIAT, a virtual meeting was held with the purpose of presenting a proposal for an approach to address Amount B of Pillar 1 of Action 1 of the BEPS Action Plan, which is conceptually based on the experience of Mexico and the USA, specifically, the implementation of the "Qualified Maquiladora Approach". The main characteristics of the proposed approach consist of delimiting specific transactions for which a contract containing verifiable quantitative parameters is applied, defining prices or remuneration of the activities through formulas based on the analysis of information from comparable companies and aligning criteria between the authorities involved regarding compliance with the Arm's Length principle.
The activity was introduced by the Head of the SAT of Mexico, Ms. Raquel Buenrostro Sánchez, and the CIAT Executive Secretary, Mr. Marcio Verdi, and included presentations by officials from the OECD, the US Treasury Department, the SAT of Mexico and the Ministry of Finance and Public Credit of Mexico, who were moderated by CIAT. The activity concluded with a round table that included comments from officials from the tax administrations of Argentina, Chile, Ecuador, Peru, USA, Mexico, OECD, CIAT and the African Tax Administration Forum (ATAF).
In general terms, considering the feedback received during the meeting, a positive view has been perceived on the advantages of this proposal, which would be to facilitate the prevention and resolution of disputes, the achievement of consensus on the economic analysis to be carried out under this approach and the development of simplified mechanisms to determine the arm's length margins in different contexts.
It is our expectation to continue to provide appropriate events for the discussion of innovative country proposals and to provide technical material that will allow for an adequate analysis of this particular proposal.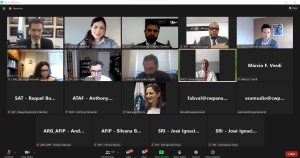 126 total views, 1 views today