CIAT and Tribute Cooperate to Improve Awareness of Dispute Resolution Mechanisms Among Developing Countries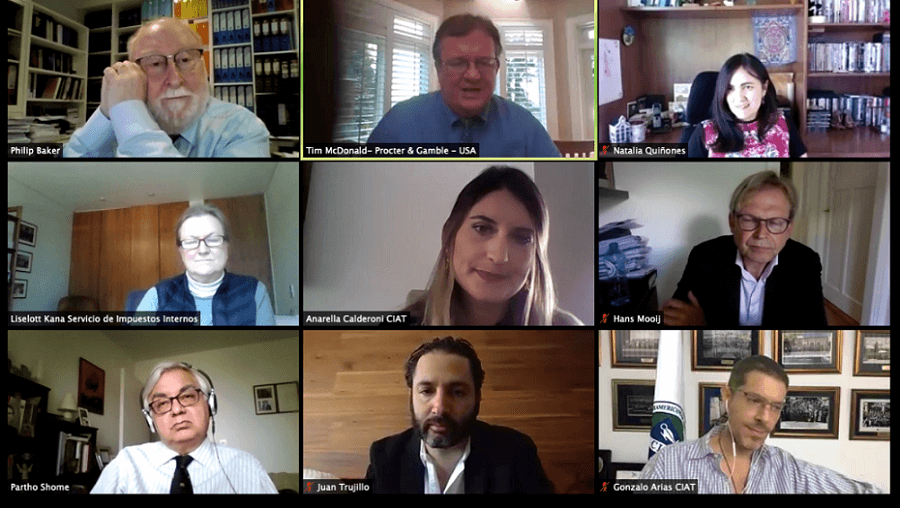 On July 6th, 2020, CIAT and Tribute organized the webinar "Towards Effective Resolution and Prevention of Disputes on Cross-Border Taxation" with the aim to present and discuss alternative approaches to resolve disputes. The webinar was divided into 3 panels, the first one was composed by Mr. Timothy McDonald (USA) and Mr. Juan Carlos Trujillo (Mexico), where they introduced issues related to the resolution and prevention of international tax disputes. The second panel comprised Mr. Partho Shome (India) and Ms. Liselott Kana (Chile) where more specific concerns relating to developing economies were examined. The third panel was composed of Mr. Philip Baker (UK) and Ms. Natalia Quiñones (Colombia) who discussed methods to address the practical issues that can arise in the operation of alternative dispute resolution mechanisms.
The webinar had more than 900 participants, mainly from Latin America and the Caribbean, as well as Africa, Asia and Europe. The webinar was recorded and is available for playback on  "YouTube" 
It was the first CIAT-Tribute collaborative project and the starting point for a future fruitful cooperation. Thanks to all the participating experts for offering us a first-level webinar on this important topic.
1,957 total views, 1 views today