Alfredo Ruben Saavedra Rodriguez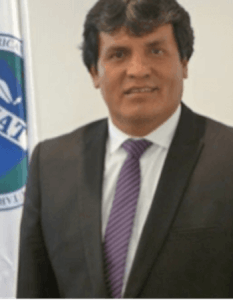 Peruvian, Lawyer and Public Accountant, Doctor of law, Master's Degree in Tax Law (University of Barcelona), and Master in Constitutional and Administrative law. PHD Law Degree from the Universidad Privada Antenor Orrego.
I taught specialization course in: Latin American international taxation at the Complutense University of Madrid, International Taxation at the Austral University of Argentina, Transfer Pricing at the Inter-American Center of tax administrations (CIAT), and Control of institutions and Financial Operations in this last institution.
I was officer of the National Superintendent of Customs and Tax Administration (SUNAT) from June 1996 to March 2009, having reached the position of Head of the Audit Section in the Regional Office of Lambayeque. In addition, I performed functions in the Taxpayer Service Area, Enforced Collection, Complaints, and at the Institute of Tax Management (IAT) as a professor.
I am currently Professor at the National University of Trujillo, coordinating and teaching the Masters in Taxation and International Taxation of the Catholic University Santo Toribio of Mogrovejo (USAT), Tutor of the Inter-American Center of Tax Administrations, I also work as tax advisor for private sector entities.
608 total views, 1 views today